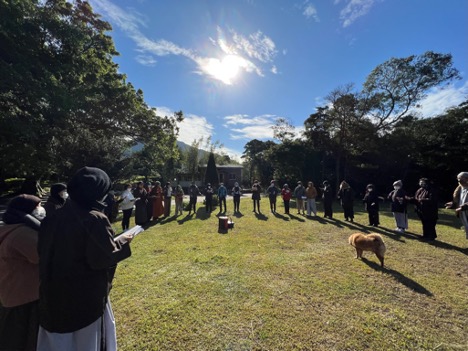 Inviting Thay Ashes back to home
By: True Stopping of the Ocean        Dec 18, 2022, Sunday.
The father sun shared his warmth despite the cold front affecting Hong Kong and temperature dropped to 6 degree Celsius at Ngong Ping. The fourfold Sangha gathered at the Lotus Pond Temple to welcome Thay's Ashes back to home at the Plum Village Hong Kong, the Asian Institute of Applied Buddhism (AIAB).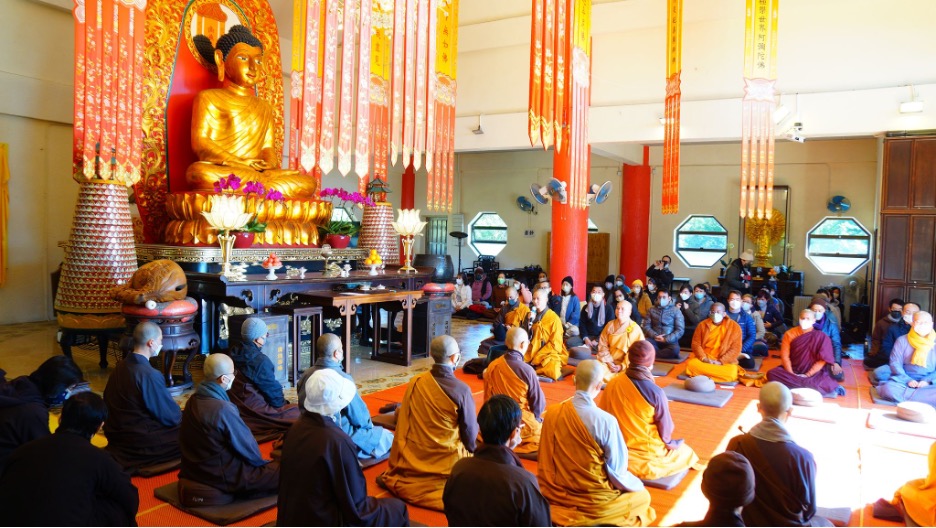 Monastics from Plum Village and different lineages, the Order of Interbeing (OI) and aspirants, practitioners (including doggies) and friends joined the sitting meditation at the Buddha hall, then walked mindfully with each step to the main gate to welcome the cinerary of Thay.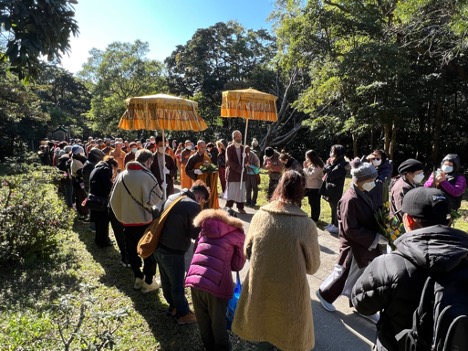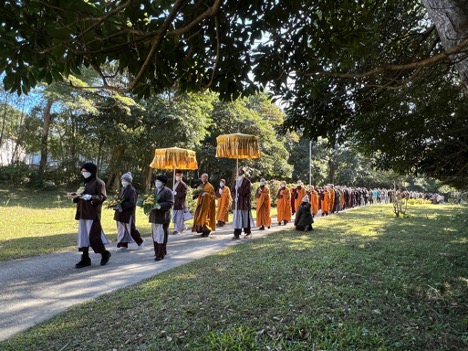 In gratitude, the Sangha flowed as a river and walked peacefully back to the Buddha hall, started the ceremony and chanting.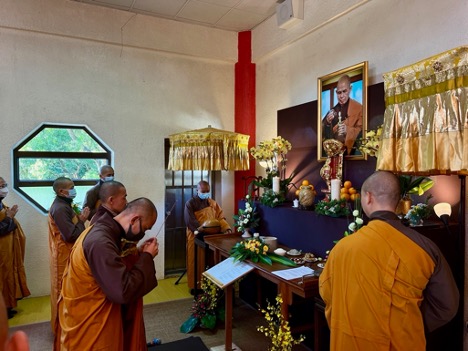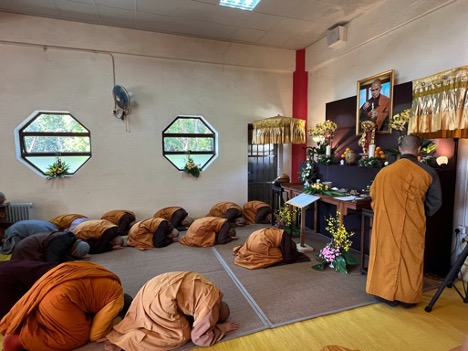 The light, spirit and compassion of our beloved teacher, Thay Thich Nhat Hanh, is still shining luminously, touching everyone's heart and continuing with our daily practice in mindfulness and happiness.