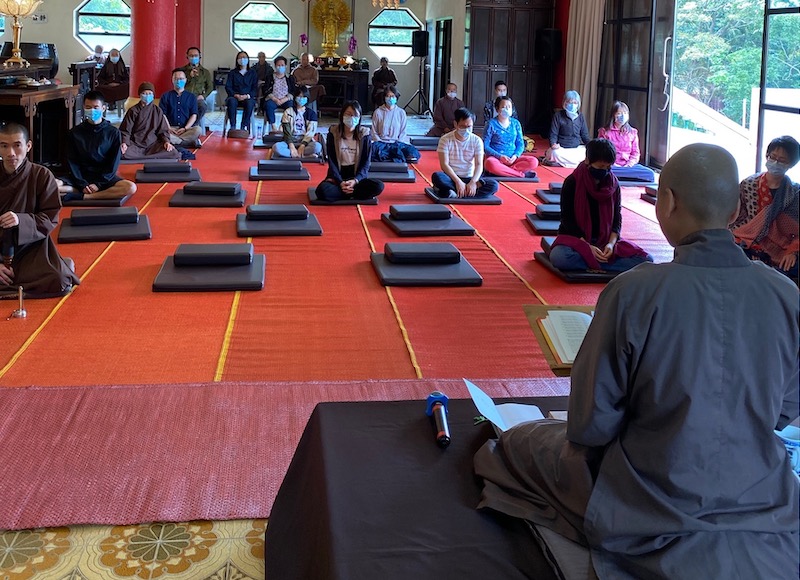 We have different type of activities to welcome those who want to learn more about mindfulness practice and Buddhism. To cater to people with different time availability, you could:
Participate in our in-town practices if you want to get a foretaste of what mindfulness practice is about. They held in-town (with Covid-19, online as well) and usually last about two hours.
Participate in our day of mindfulness if you want to experience more about mindfulness practice. Usually one of the senior monastic members will also give a Dharma teaching on the day, and we will practice walking meditation through a mini-hike. The activity usually held at Lotus Pond Temple in Lantau Island. This is a good option if you have a day (usually on Sunday) to join.
Have the best experience of our mindfulness practice through our multi-day retreats. This is like a multi-day version of day of mindfulness and we will have more opportunity to work, exercise together in mindfulness, and enjoy sitting meditation together on early morning.