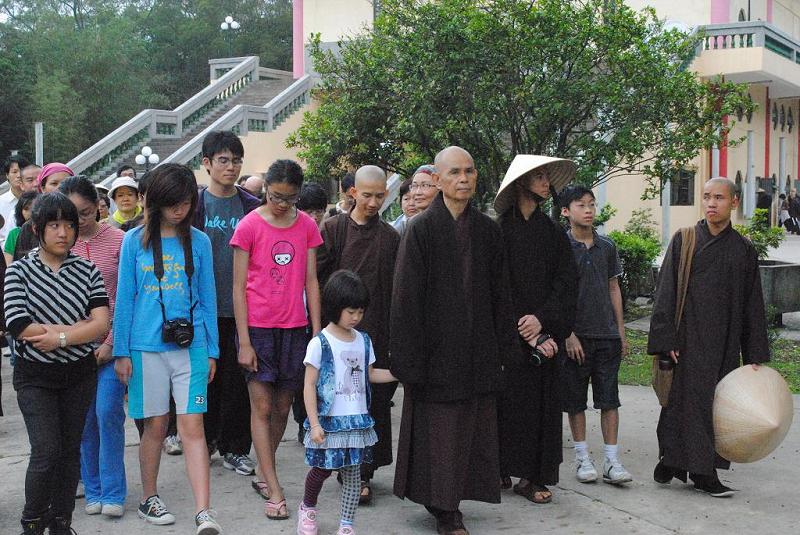 You are invited to attend the weekly Day of Mindfulness (DOM) on every Sunday at Asian Institute of Applied Buddhism – Lotus Pond Temple, Ngong Ping, Lantau.
Sunday Day of Mindfulness (DOM) is mainly facilitated by the monks and nuns of AIAB with the intention to bring the practices of Buddhism into daily life. It is a day for us to experience the happiness of the present moment simply by having a series of mindfulness practice activities. The mindfulness practice will help us to become more focused and attentive in our daily life. Practicing together is indeed very happy and enjoyable!
The DOM is conducted mainly in English with Cantonese translation and is free-of-charge and welcomes all, regardless of your religious background and experiences.
Due to COVID-19, the schedule is adjusted as follows.
Program Agenda (COVID-19 Arrangement)
| Time | Activity |
| --- | --- |
| 09:30 | Walking Meditation |
| 10:30 | Sitting Meditation |
| 10:45 | Dharma Talk |
| 12:00 | Farewell |
Registration
We will open the space for 30 friends to join the DOM on a first-come-first-serve basis. Please register with us on or before Thursday.
For transportation information, please refer to our Contact & Visit.