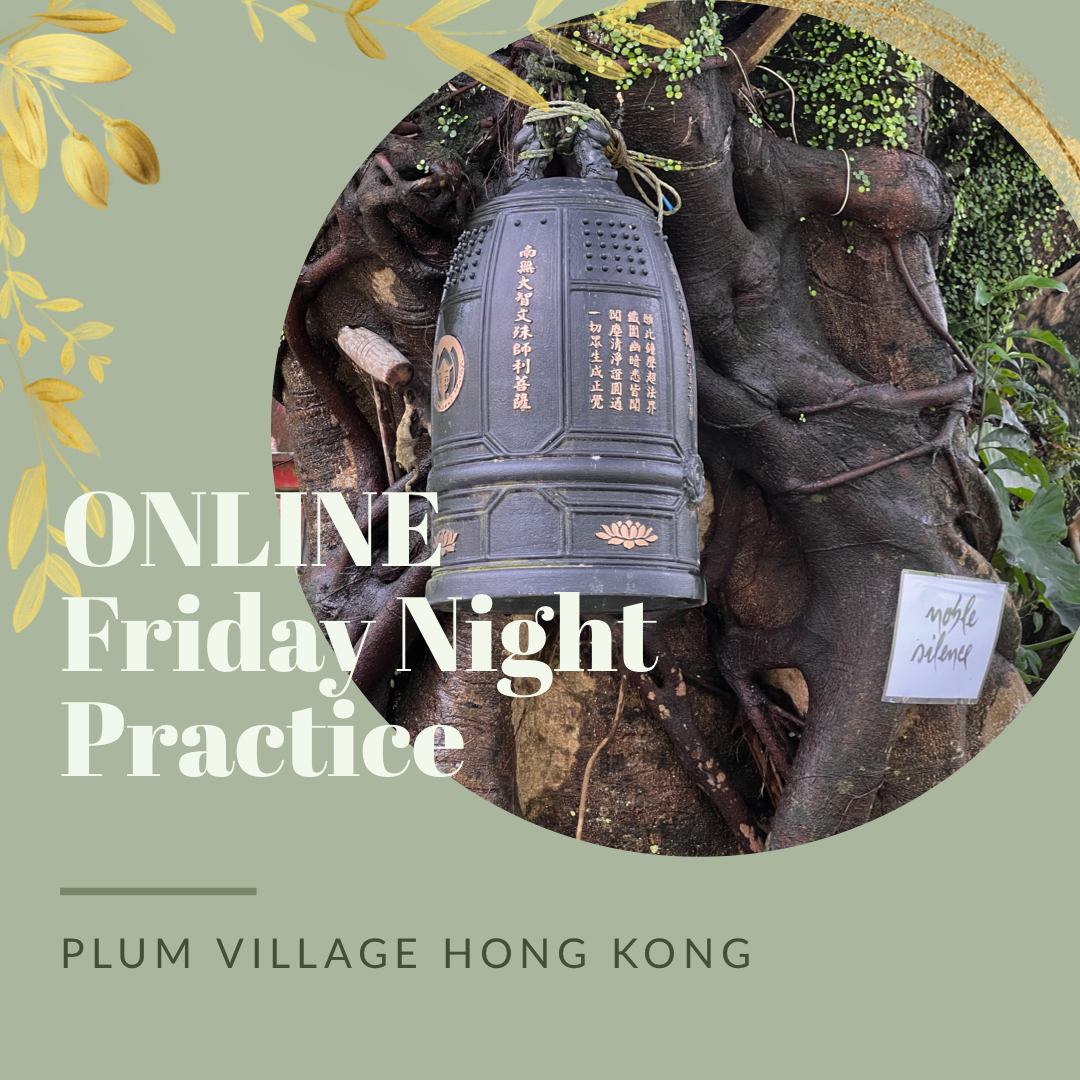 Friday Night Practice @ Central is a bi-weekly mindfulness practice with Plum Village tradition. Friday Night Practice is a "lite" mindful practice in town, allowing you to practice and nourish your mindfulness with the community after a busy week.  Since the epidemic, we practice together through internet. 
The Friday Night Practice is held on the 1st (in English) and the 3rd (in Cantonese) Friday of each month.  
Date: June 4, 2021
Time: 7:00 pm – 9:00 pm
Language: English
Registration:
Please note:
Registration window will be closed by 2200 on June 3, 2021.  A confirmation email will be sent to you after registration closed. If you don't find it, please check your bin/trash, or let us know.  

Please arrive at the Zoom Meeting 5 minutes earlier.  If you never use Zoom, we suggest to try it out prior.  

In order to nurture a serene and quiet environment for our practice, we will pre-set everyone to 'mute'.  You are invited to stay "mute", unless you have to share in the Dharma Sharing session. 

You have a choice to turn on or off the "video" (showing your face), but we are happy to see your face. 
We look forward practicing with you in Friday Night Practice.
Breathe & Smile,
Friday Night Practice team
Asian Institute of Applied Buddhism / Plum Village Hong Kong
Enquiry: rainofcompassion.pvhk@gmail.com