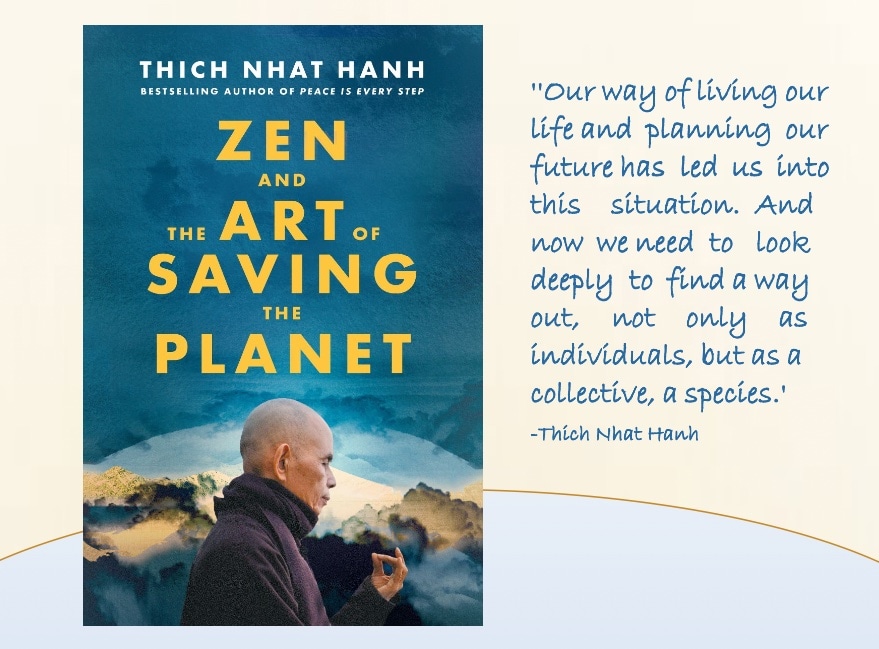 We are facing serious crisis of ecological destruction, rising inequality, social injustice and the lasting impacts of the pandemic. To face these challenges, we need to find ways to strengthen our clarity, compassion and courage to act. Mindfulness and the insights of Zen Meditation can give us the strength and clarity we need to help create a regenerative world that all lives are respected.
In the coming 4 Friday Nights, we will be practicing together and reading Zen Master Thich Nhat Hanh's latest book 'Zen and The Art Of Saving The Planet'. Please join us and practice in a way that bring healing and harmony to ourselves and our planet.
Dates
| Date | Language |
| --- | --- |
| 2022 July 8th | English |
| 2022 July 22nd | Cantonese |
| 2022 Aug 12th | English |
| 2022 Aug 26th | Cantonese |
Time: 19:30 – 21:15 (UTC +8)
Format: Zoom (zoom link will be sent upon event registration)
Please join 5 minutes earlier to settle down ourselves in silence.