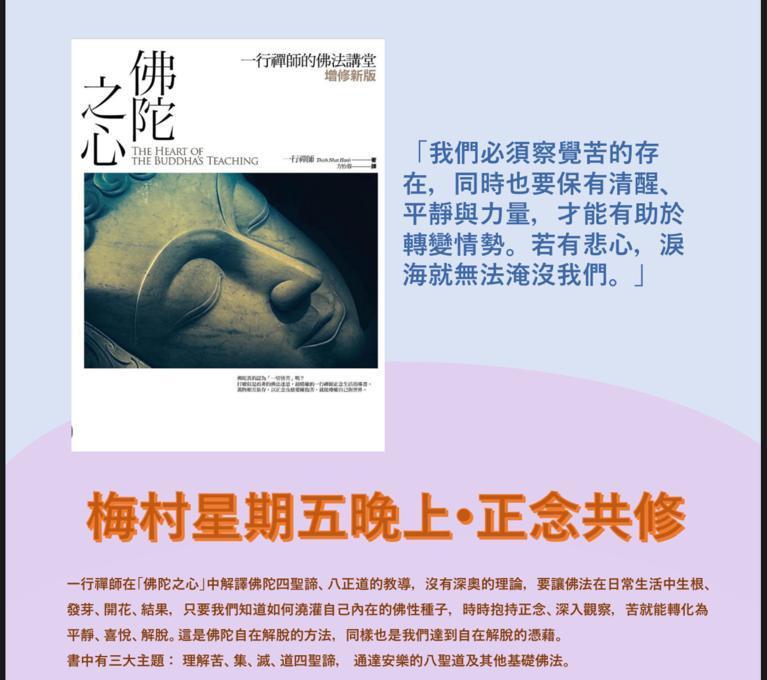 Bi-monthly Theme: In the Heart of the Buddha's Teaching – 2
In The Heart of the Buddha's Teaching, Thich Nhat Hanh brings his gift of clear and poetic expression to an explanation of the Four Noble Truths, the Noble Eightfold Path, and other basic Buddhist teachings. Thich Nhat Hanh's extraordinary contribution to Buddhism and to life is the way he makes these teachings and practices accessible to everyone, showing us how the very suffering that is holding us down can be the path to our liberation.
Dates
The zoom link will be provided upon successful registration. Registration here is only for online practices. Registration for practices in Central will be open on Monday of that week. Please visit this page again by then.
Please join 5 minutes earlier to settle ourselves down in silence.