As from October 11, 2022, you may find these Zen master Thich Nhat Hanh's teaching stickers on KBM buses.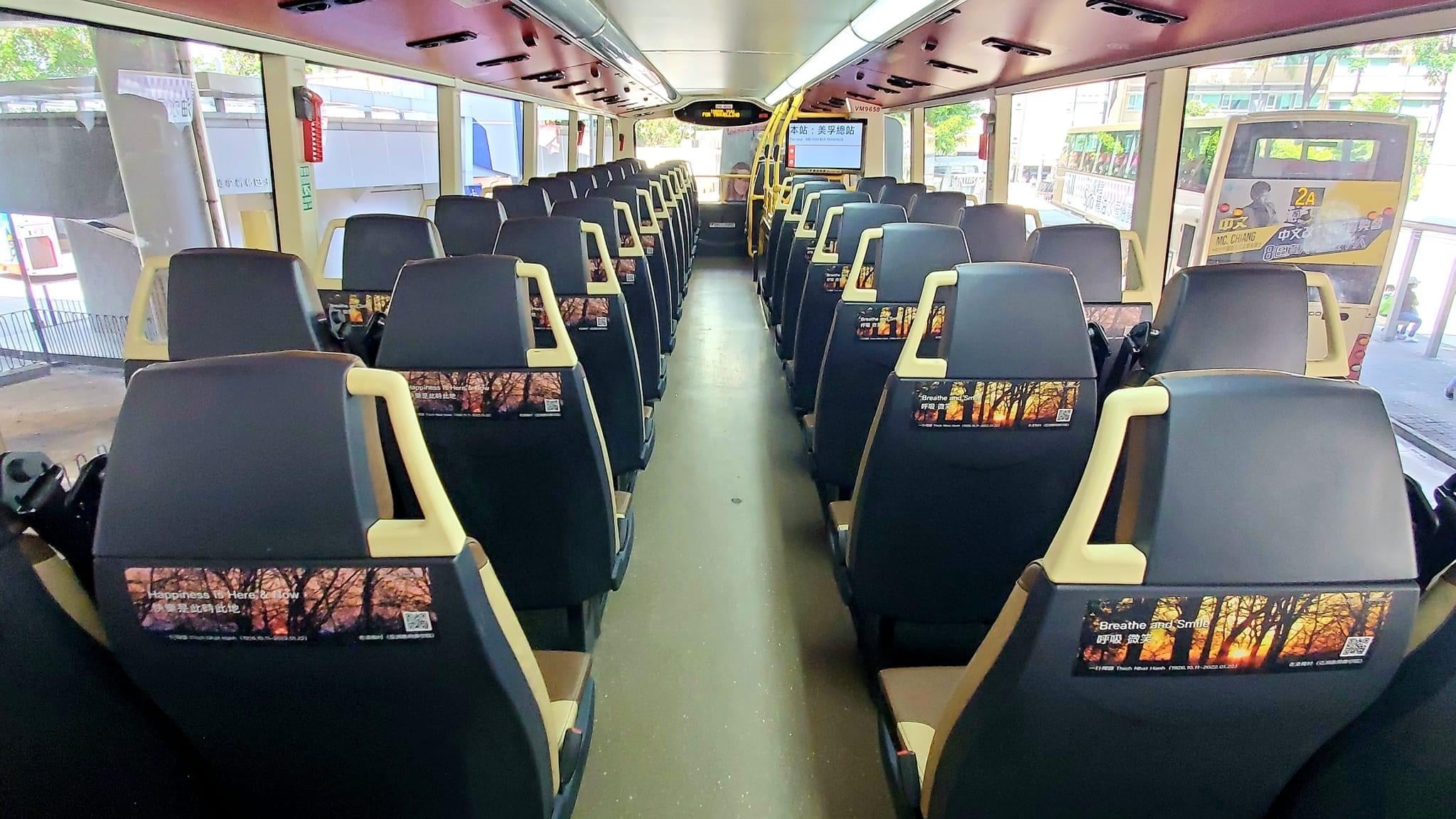 Venerable Cheung Lin took the photos when he joined the Winter Rain Retreat in Plum Village, France.  Venerable also designed the stickers, sponsored by plum Village friends and KBM, the stickers were appeared on Thẩy's Continuation Day. We wish these quotes will nourishing everyone's peace and joy.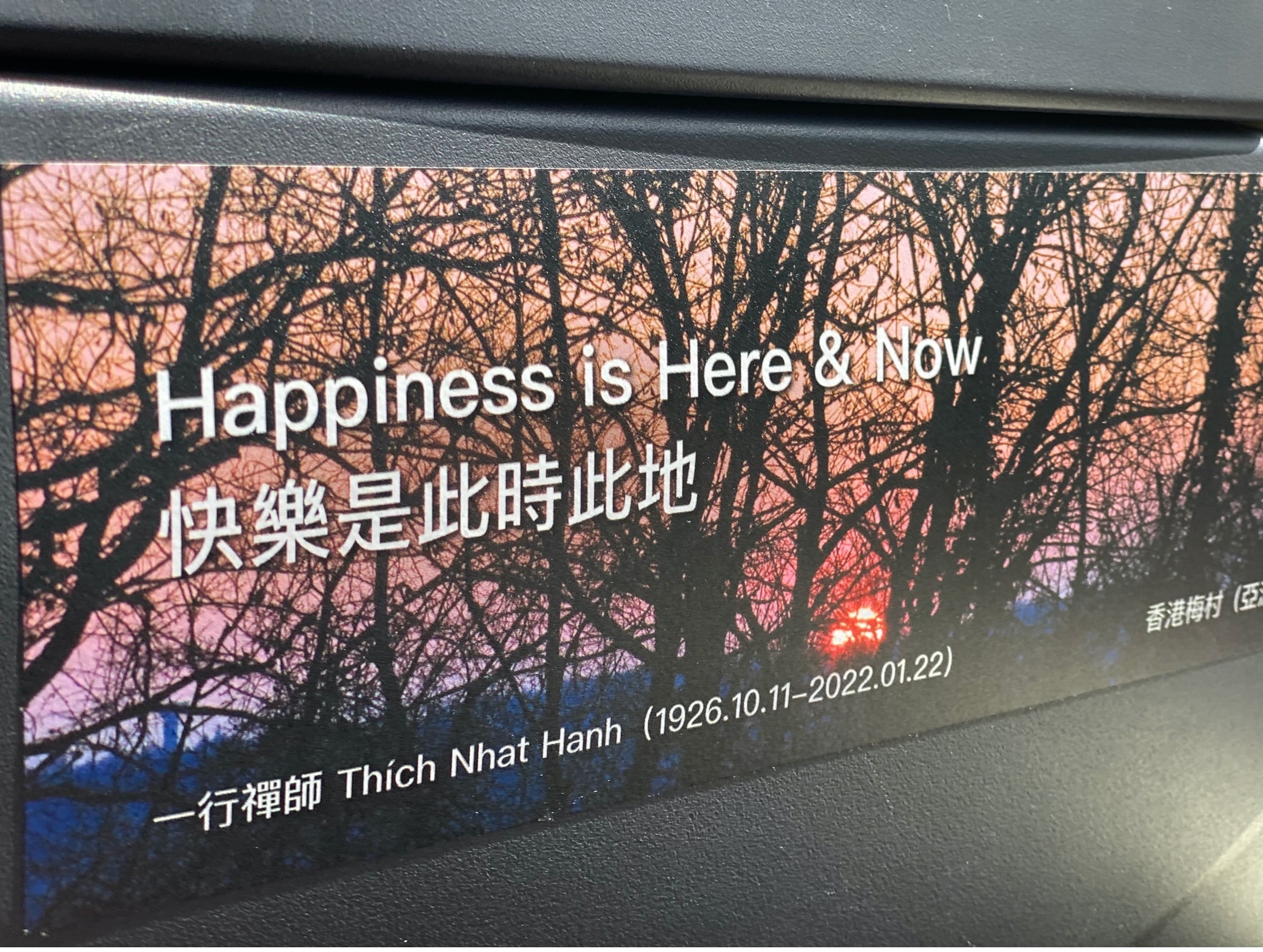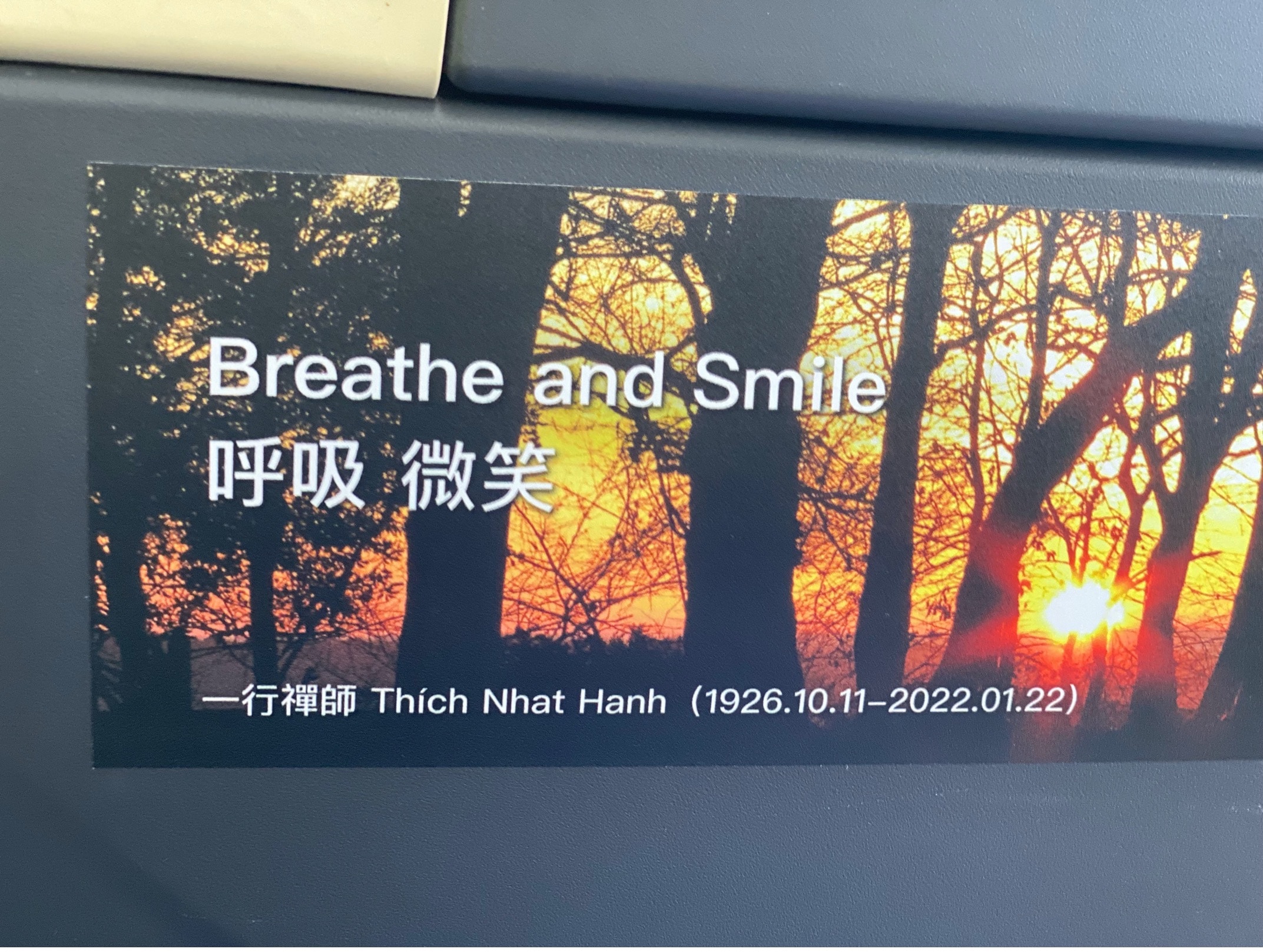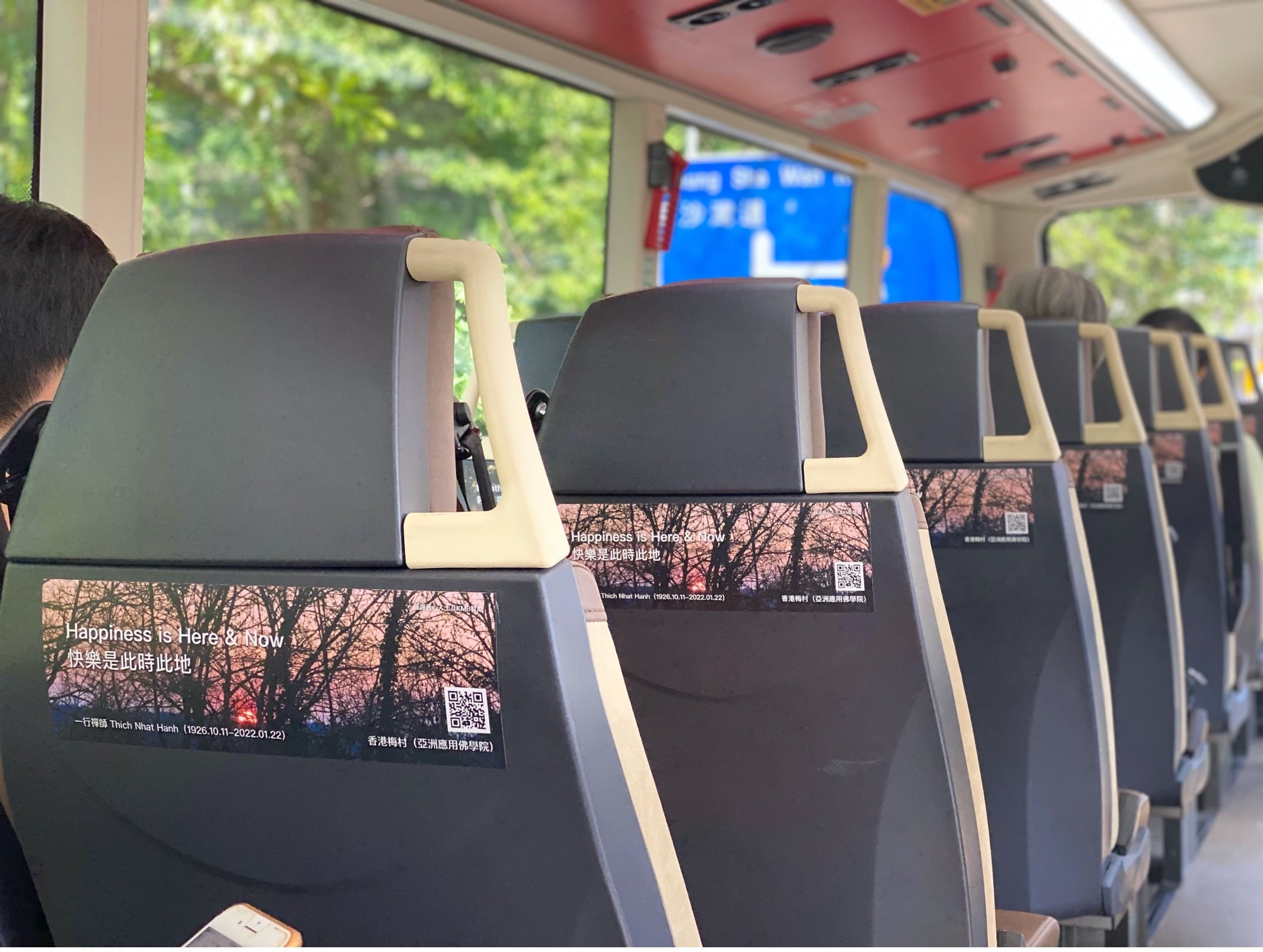 You are welcome to take photo with them and share with your friends, helping to sow peaceful seeds in everyone's heart.