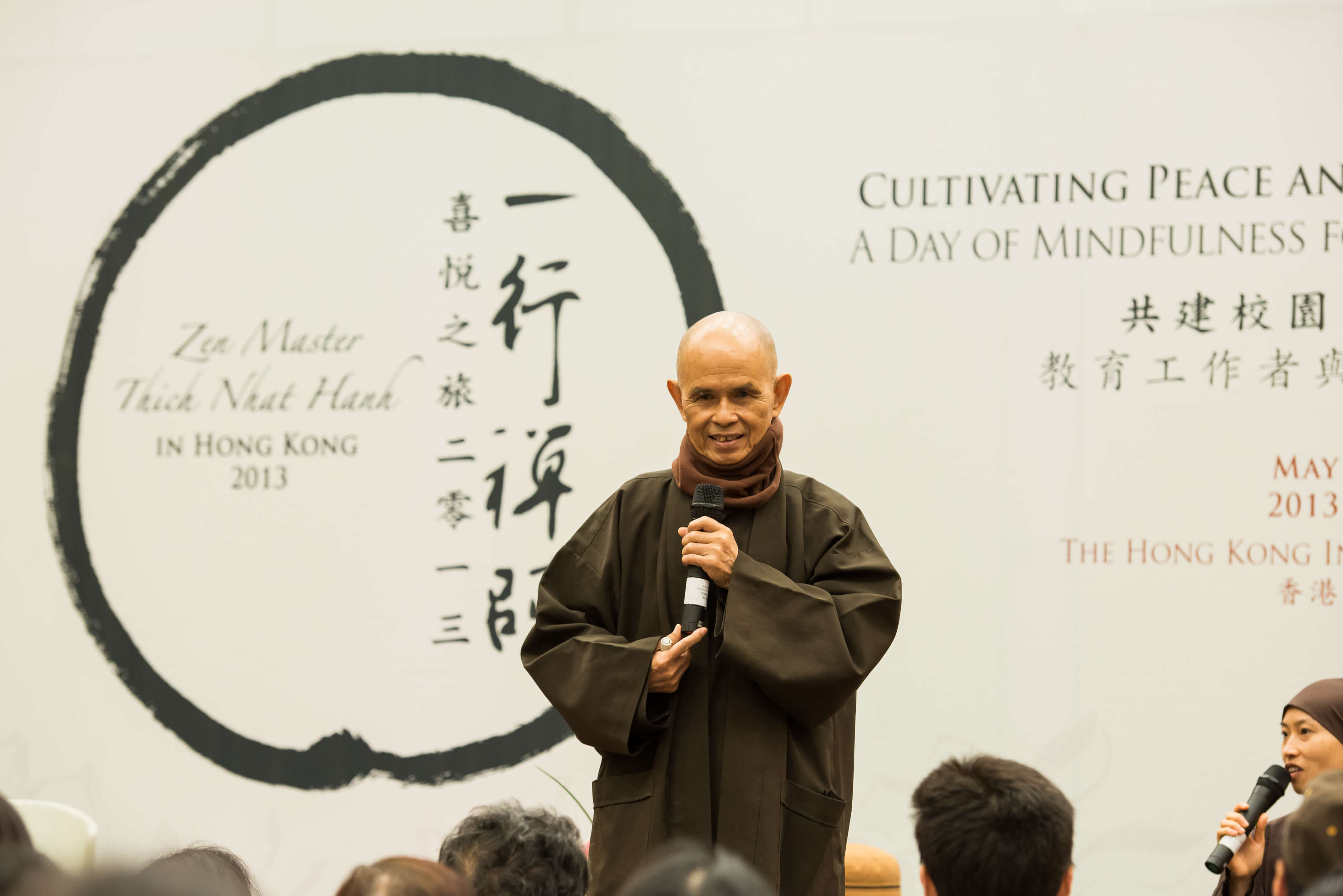 Co-organized by Centre for Religious and Spirituality Education, EdUHK & Plum Village Mindfulness Academy
"Day of Mindfulness" is specifically designed to foster sustainable and practical happiness in life. Its primary focus us n nurturing the mental well-being of teachers, administrators, students, and parents, ultimately aiming to cultivate a state of peace. It is hoped that this is essential in creating a favourable learning environment and bring a positive impact into the classroom.
Target: All education professionals, students and parents are welcome, regardless of your religious background and teaching experience.
Date
25 Nov 2023 (Sat)
Time
10:00 – 16:30
Venue
Quiet Room (B3-P-09A)
Tentative Rundown
10:00
Walking meditation
10:45
Lecture
12:30
Mindful Lunch
(Please bring your own veggie-packed lunch, e.g., sandwiches, fruits)
13:15
Rest
13:45
Total Relaxation
14:45
Group Sharing
16:00
Farewell
Language
English with Cantonese translation
Remarks
Please arrive at least 5 minutes before the workshop starts. Wear comfortable, loose long pants / long skirts and a shirt with sleeves, and also bring enough warm clothing.
Deadline for enrolment: 12:00 pm Noon of 23 Nov 2023 (Thur)
Confirmation of acceptance will be sent to successful applicants individually via email on 24 Nov 2023 (Fri)
For enquiries, please contact us at spiritualityedu@eduhk.hk. Information is cross-posted on EduHK website.
Thank you very much for your continuous support to our Day of Mindfulness. We hope you will find the inner peace and enlightenment through this Mindfulness workshop, so that you can face the current and future life better.