The retreat spaces are fully occupied. You can register for the "Waiting List" by pressing "Register Here".
You are invited to attend the annual Spring retreat held at AIAB – Lotus Pond Temple. The theme of this retreat is Pure Land in the Here and Now, which helps to realize peace and happiness in the here and now, in any moment and any place that we are in.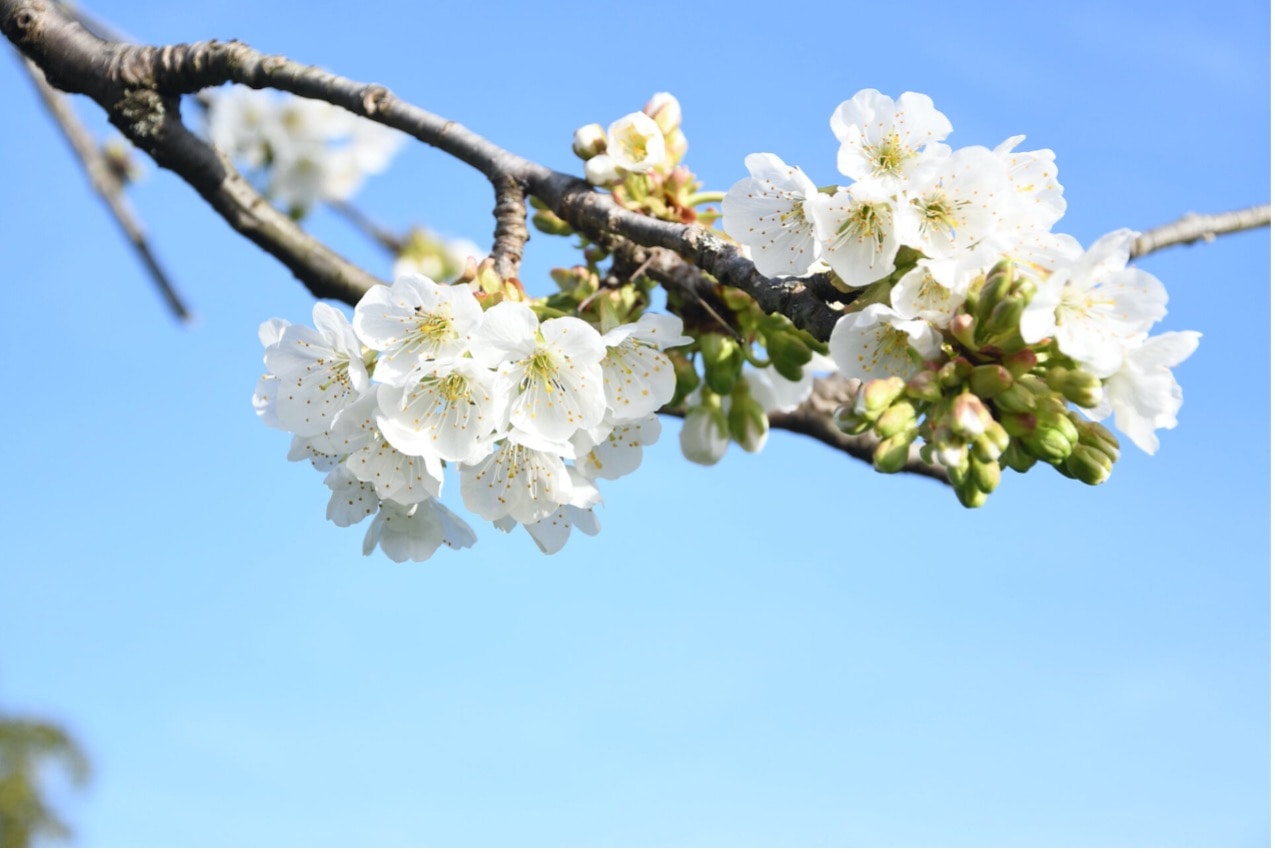 Here is Pure Land, the Pure Land is here.
I smile in mindfulness
And dwell in the present moment.
The Buddha is seen in an autumn leaf,
The Dharma in a floating cloud.
The Sangha body is everywhere.
My true home is right here.
Breathing in, flowers are blooming,
Breathing out, I am aware that
Bamboo is swaying, my mind is clear
And I enjoy every moment.
In this retreat, we will have the chance to learn the Discourse on the Land of Great Happiness (The Pureland Sutra, Sukhavati-Vyuha Sutra,Taisho Revised Tripitaka 366*), and see how we can realize the pure land in the here and now.  We will practice mindfulness as a way of life, where everything we do like breathing, walking, eating, smiling …. is an act of mindfulness. We will enjoy the beautiful sky, the trees, the walking path, the flowers around us. We will listen to dharma talks and participated in dharma sharing on how to live fully in the present moments and to cultivate togetherness, making our presence a precious gift to ourselves and others.
The tentative schedule is as follows:
Date/Time
Apr 06 Thur.

Apr 07

Fri

Apr 08

Sat.

Apr 09

Sun.

Apr 10

Mon.

5:15
 
Wake Up
6:00
 
Sitting & Slow Walking & Reading Discourse
Outdoor walking, sitting & breakfast
7:00
 
10 Mindful Movements & Walking Meditation
8:00
 
Breakfast
9:15
 
Working Meditation
Working Meditation
10:30
Dharma Talk
Questions & Answers
12:30
Lunch
Lunch
14:00
15:00 – 17:30

Registration Check-In

Total Relaxation

Closing Circle

Fare well & Happy Continuation of the practice at home

15:00
Group sharing
16:45
Exercise
Hiking
Exercise / Consultation
18:00
Dinner
19:30
Dharma Talk
Touching the Earth
Beginning Anew
Tea Meditation
21:30
Rest – Noble Silence
Accommodation and cost: Accommodation for this retreat is limited to dormitory-room. Participants will be housed in dormitories (bunk beds).  Pillows, bed-linens, and blankets are provided.  The cost per person is listed below (in HK Dollars).
| | |
| --- | --- |
| Room Type (5 days, 4 nights) | Dormitory (HKD) |
| Adults | 2,000.00 |
Working Meditation: Because the retreat is held in the monastery, all the preparation and cooking will be done bythe monastics and some volunteers. During the retreat, we need help from participants in preparation works like:setting up the meditation hall and dining hall, washing up after meals… Participants will be grouped into Dharmadiscussion groups and will work together in the same groups to help with the retreat.
How to register:  Please press "Register" button which is on a first-come-first served basis.  For means of payment, details will be sent along with the confirmation email to those who completed online registration within two working days.  Please make payment within one week after you received the email and attached your pay-in-slip copy by return.  If payment is not received within one week, your registration will be place on the waiting list.
Closing date for registration: March 27, 2023. Payment is not refundable for cancellation after March 20, 2023. Cancelation is subject to a 20% cancellation fee. For enquiries, please contact us by e-mail: retreats@pvfhk.org . 
Please note:  we will use email as communication channel. In order not to missing out message, please check your email mailbox.