2023.05.21 AIAB Vesak Ceremony                 by Chân An Hương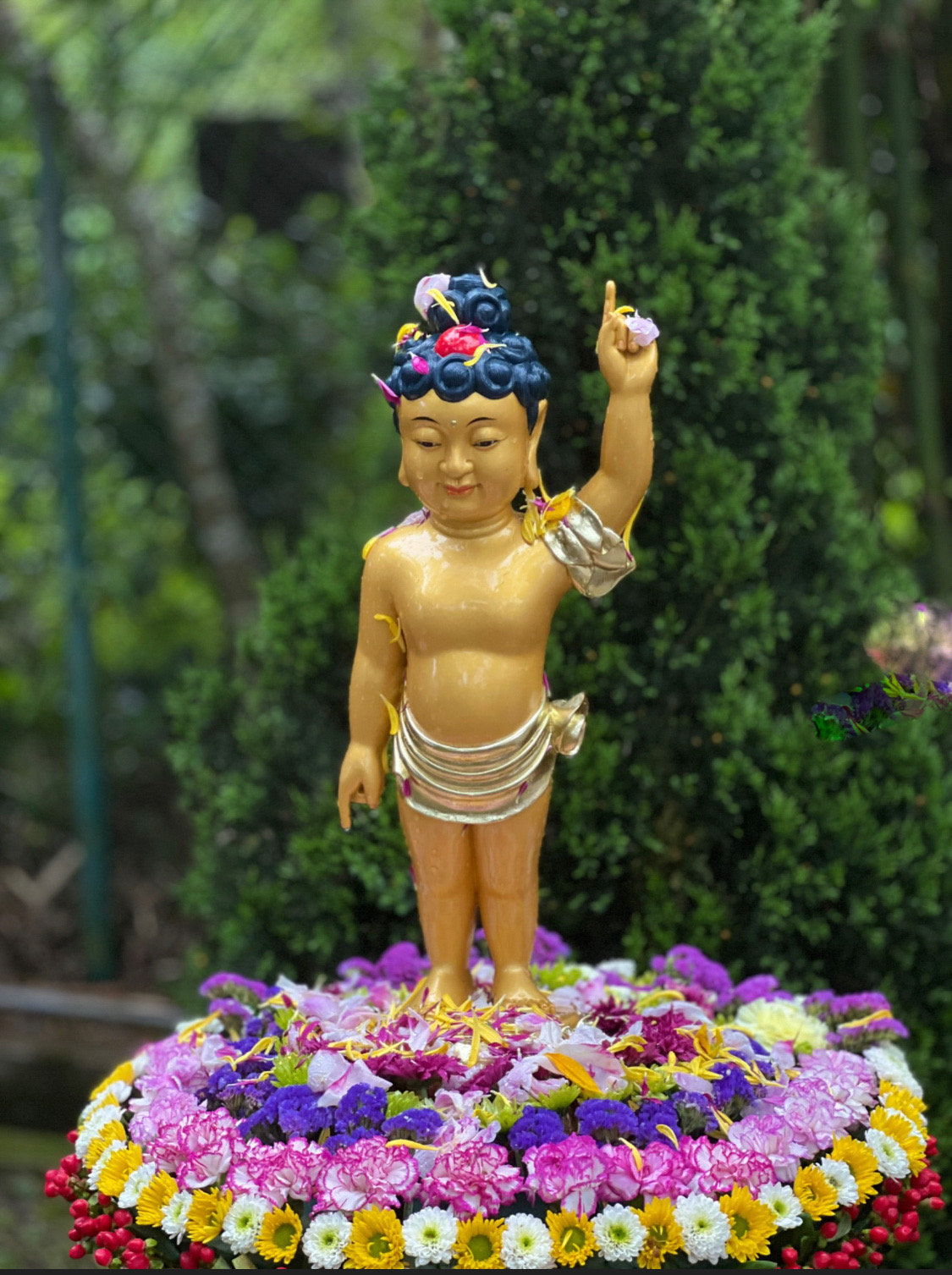 This was the first Vesak after the COVID-19. We finally could take off our masks, breathe with the fresh air and show our great big smile.
After 9 am, friends continue arriving. The first activity is Singing Meditation, then we practiced Walking Meditation. There were 3 old ladies 'joined' us walk back to the temple. They walked and talked with the mobile phone, chit chat and jumped the line. They were not aware of the tranquil among us. This is the Mindfulness Bell. They remind us of how we would be if we lost our Mindfulness.
Then we went back to the Meditation Hall. We practiced Singing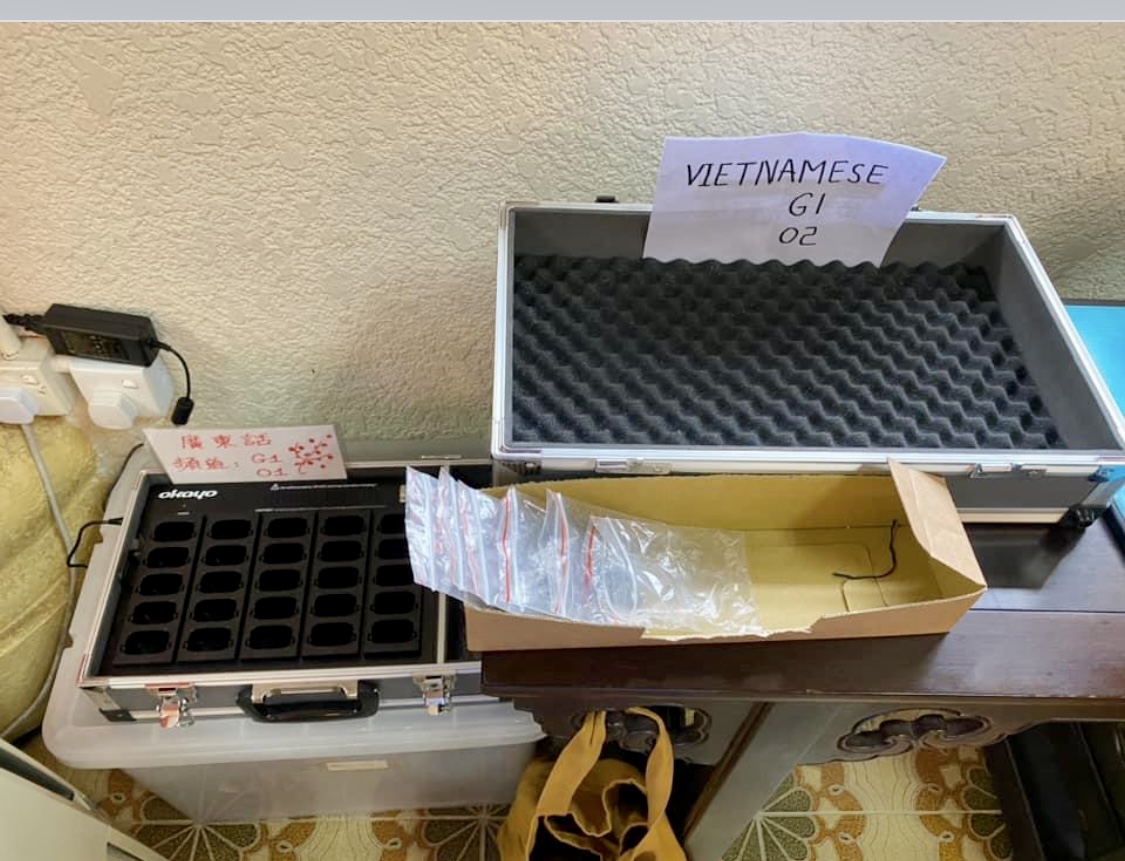 Meditation in English, Cantonese and Vietnamese. Then, friends were advised that the dharma talk would be in English. For those who needed translation, had to pick a translation receiver. 30 sets of translation receivers were taken away in a second. For those late comers, they had to listen to monastic or lay friend translation by their side.
Thay Phap Kham shared the story of the birth of the Buddha to his awakening in his dharma talk. He reminded us to practice Mindfulness all the times and said, "Buddha is the father of mindfulness. Thich Nhat Hanh is the modern father of mindfulness."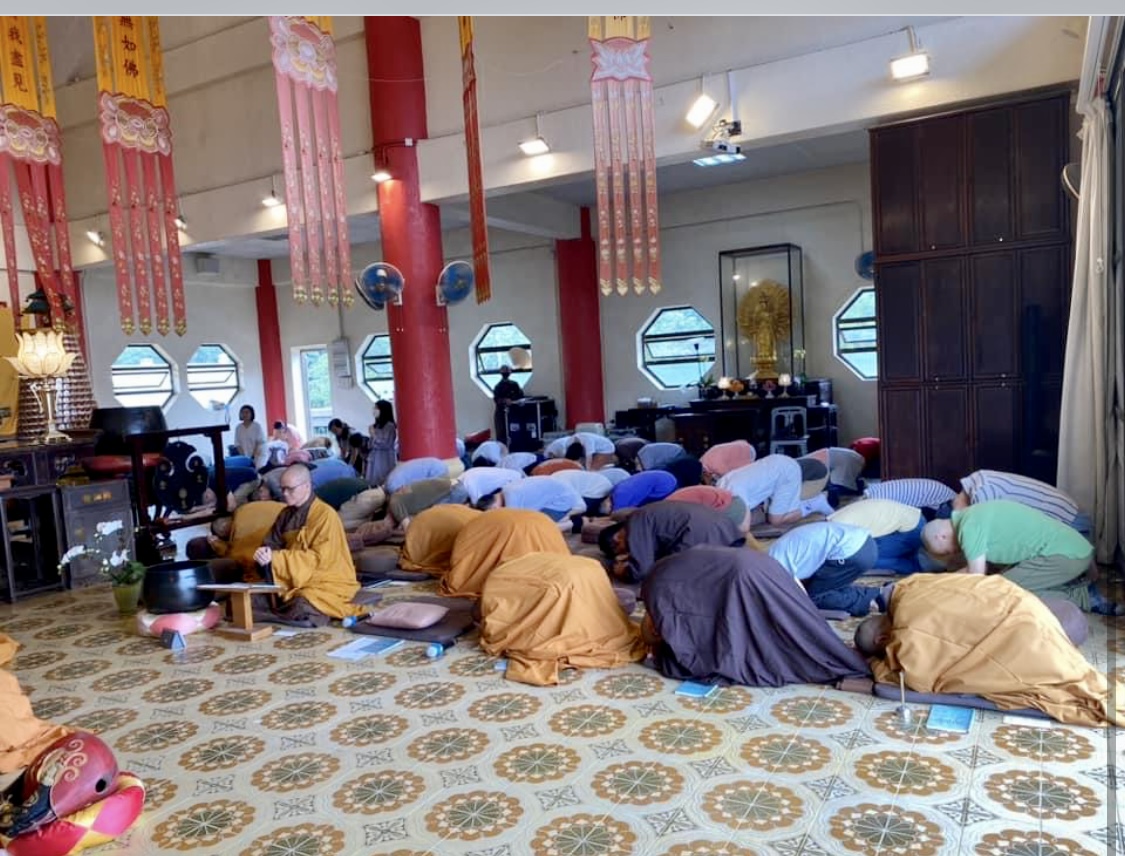 After that, we started the Vesak Ceremony. Everyone sat beautifully. We chanted the incense offering, opening verse and the Insight that "Brings Us To The Other Shore" (Heart Sutra). Then we stood up, followed the monastic walked out of the Meditation Hall and practiced mindful walking to the Bamboo Forest Monastery.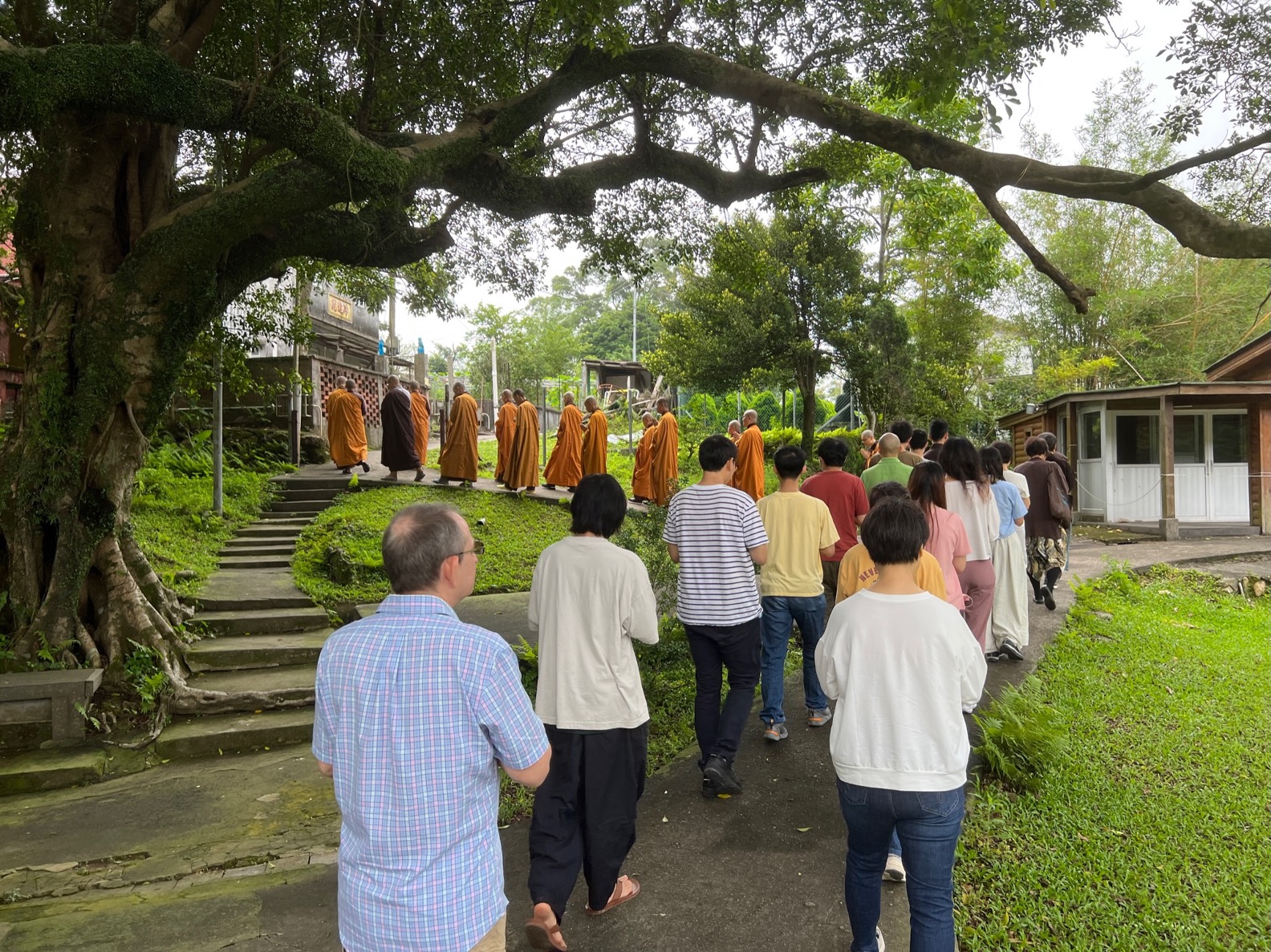 Brothers spent the whole day till night yesterday to prepare the Bathing Baby Buddha venue.
Friends followed the chanting of the name of the Buddha, waiting to bathe the baby Buddha one by one.
When the bathing was going on, heavy rain fell suddenly. Many friends didn't prepare any umbrella nor raincoat. They were not panic. They followed their breathing and kept on lining up for bathing the baby Buddha. On the other hand, Brothers bought out all umbrellas and shared with friends. Vesak this year was carried out under the rain. Rain fell to bathe the baby Buddha, rain also bathed all of us. This is rain of compassion.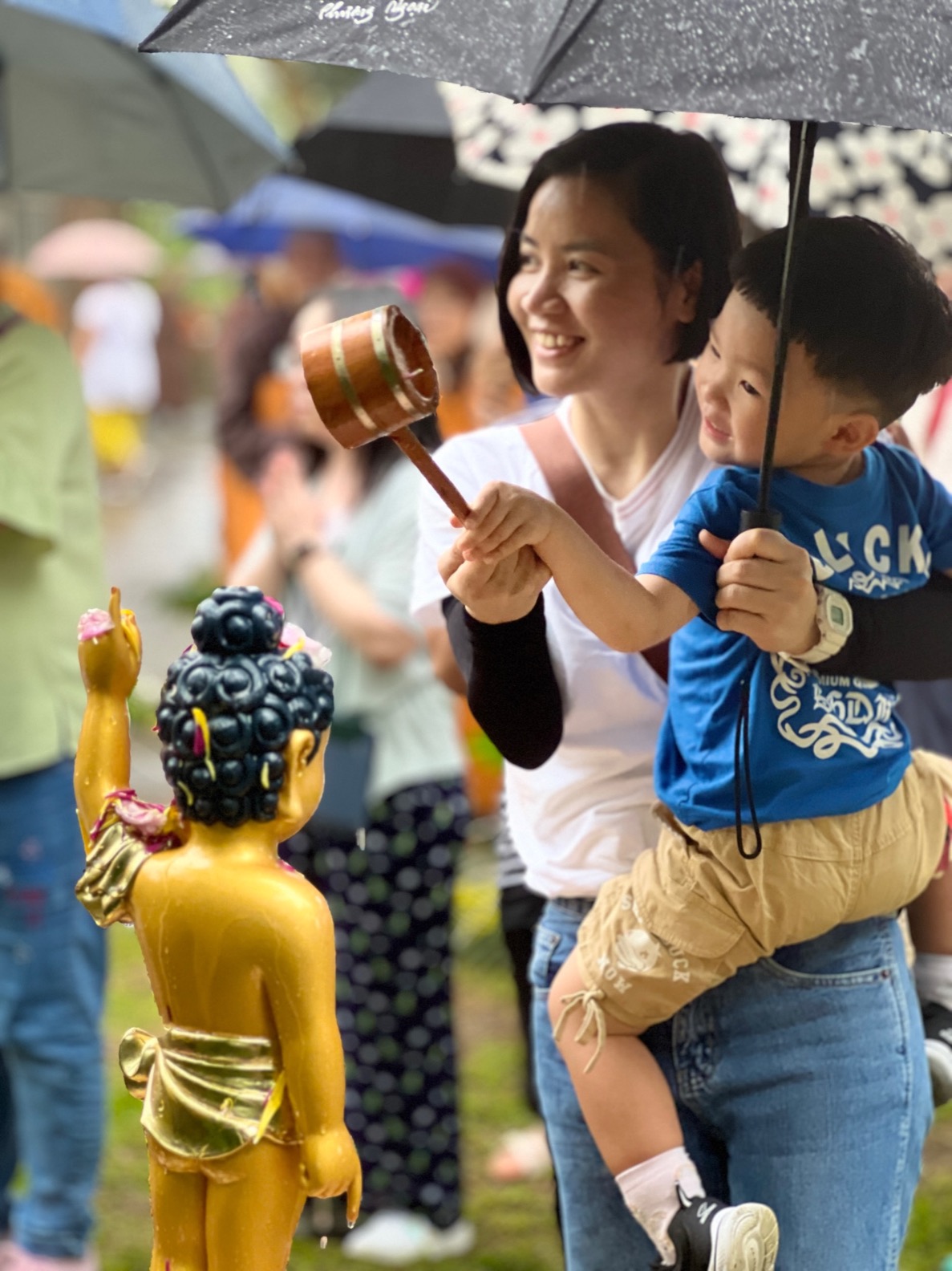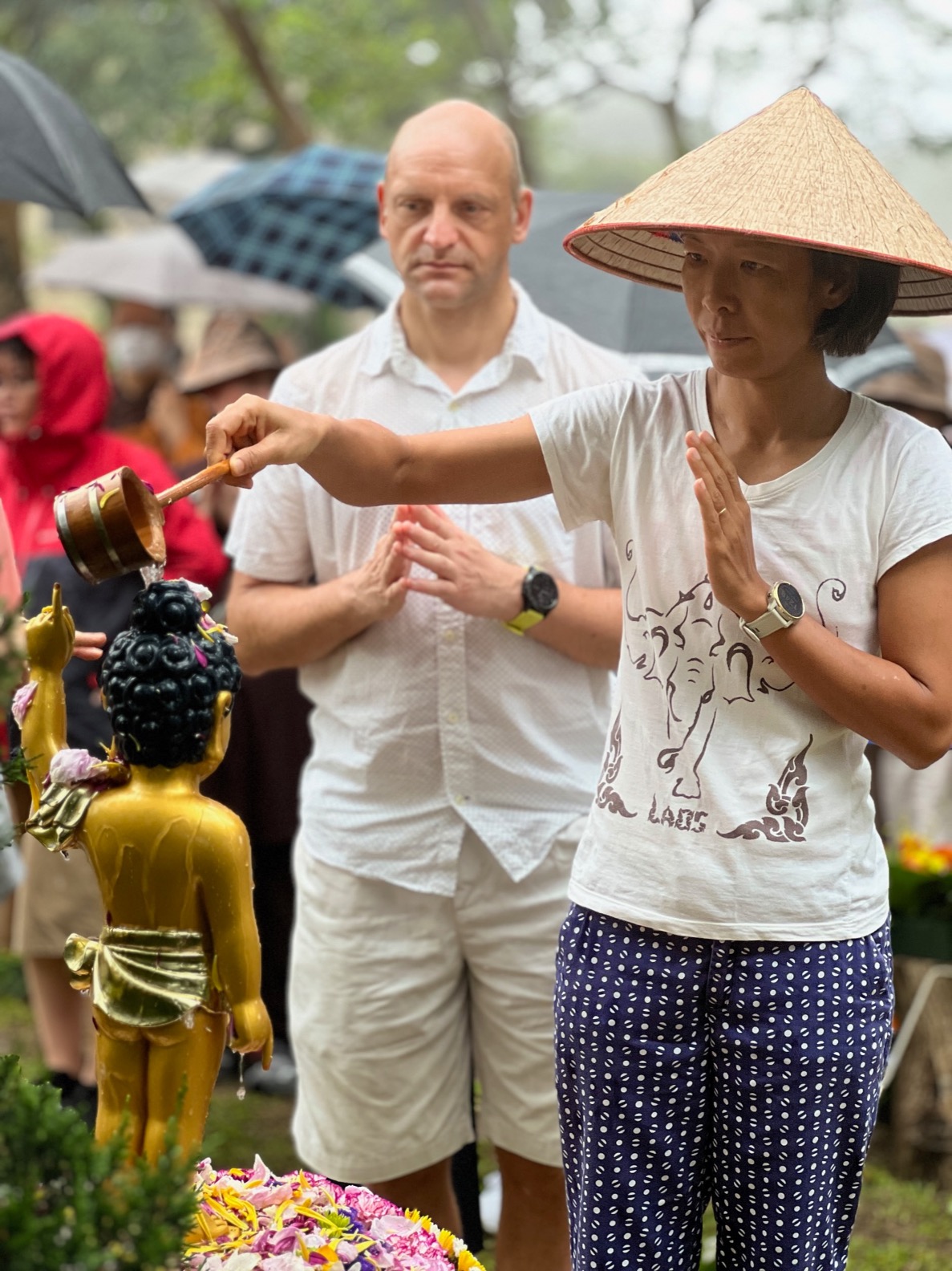 The name of Hong Kong Sangha is the Rain of Compassion, given by Thay in 2007.