The Retreat is now full.  If you want to link up in the Waiting List, please send an email with your full name, sex, age, and mobile number to retreats@pvfhk.org.  We shall base on the date and time of your email and arrange your place once there is vacant.  Please note that there may be more vacant closed to the event.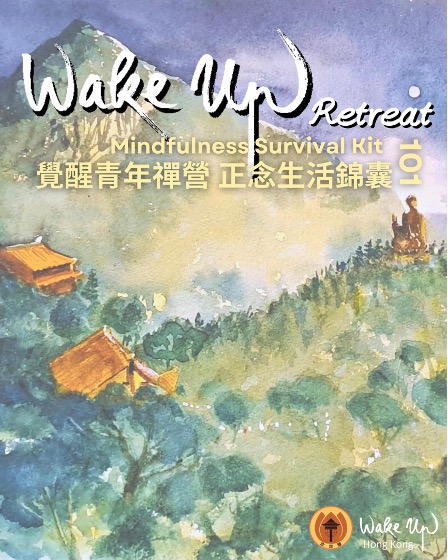 Wake Up is an active global community of young mindfulness practitioners, aged 18-35, inspired by the teachings of Zen Master and peace activist Thich Nhat Hanh. We come together to practice mindfulness in order to take care of ourselves, nourish happiness, and contribute to building a healthier and more compassionate society.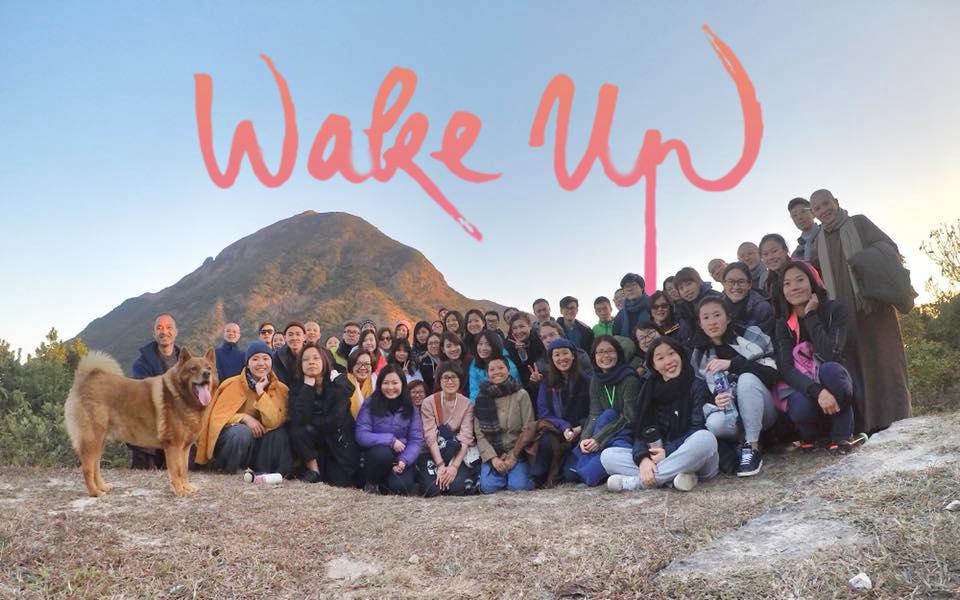 We are very happy to inform that at the end of this December we are going to organize an International Wake Up retreat for young friends, aged 18-35, to come and join our practices together.
We follow the Five Mindfulness Trainings, which are ethical guidelines that offer concrete practices of true love and compassion, and a path towards a life in harmony with each other and the Earth. These guidelines are the foundation of our lives and represent our ideal of service.
Therefore, the theme for this retreat is Mindfulness Survival Kit 101. We will have a chance to know and go deeply into these guidelines of the Five Mindfulness Trainings. They are like the set of tools and equipment that we can use to build our spiritual home where we can feel comfortable and peaceful to live in.
("The Mindfulness Survival Kit" is the name of our Teacher's book on the Five Essential Practices)
Tentative Schedule
Dec 28, 2023

Thursday

Dec 29, 2023

Friday

Dec 30, 2023

Saturday

Dec 31, 2023

Sunday

Jan 1, 2024

Monday

5:15
Wake Up
6:00
Guided Sitting Meditation, Slow Walking, Reading
Rest
7:00
10 Mindful Movements, Walking Meditation
Five Mindfulness Trainings Transmission
8:00
Breakfast
Breakfast
9:15
Working Meditation
10:30
Lecture
Q & A
12:30
Lunch

Farewell

Continuation of the practice at home

14:00
Total Relaxation
15:00
Registration
Dharma sharing
Workshop
Dharma sharing
16:30
16:00 Games
Break / Consultation
17:00
Hiking
Prepare for Performance
18:00
Dinner
19:30
Orientation
Beginning Anew Presentation
Five Mindfulness Trainings Presentation
Bon fire
21:30
Rest – Noble Silence (until after washing breakfast dishes)
23:30 New Year Eve Ceremony – Burning Aspiration
Language: English (with Cantonese Translation)
Retreat Fee:
| | |
| --- | --- |
| Room Type | Dormitory (HKD)  |
| Wake Uppers (18 – 35 years old) | 2,000.00 |
Accommodation and cost: Accommodation for this retreat is limited to dormitory-room. Participants will be housed in dormitories (bunk beds).  Pillows, bed-linens, and blankets are provided.
Working Meditation: Because the retreat is held in the monastery, all the preparation and cooking will be done by the monastics and some volunteers. During the retreat, we need help from participants in preparation works like: setting up the meditation hall and dining hall, washing up after meals… Participants will be grouped into Dharma discussion groups and will work together in the same groups to help with the retreat.
How to register: on a first-come-first-served basis. Please go into the registration link for registration. Registrations are not confirmed until we receive your payment. Please make payment within five days after you register. If payment is not received within five days, your registration will be removed to the waiting line. For means of payment, details will be sent along with the confirmation email within three working days to those who completed online registration.
Closing date for registration: December 18, 2023.  Payment is not refundable for cancellation after December 18, 2023. Cancellation is subject to a 20% cancellation fee.
For enquiries, please contact us by e-mail: retreats@pvfhk.org .
Note:  We shall communicate with you via email. Please check your email mailbox regularly as not missing any message.