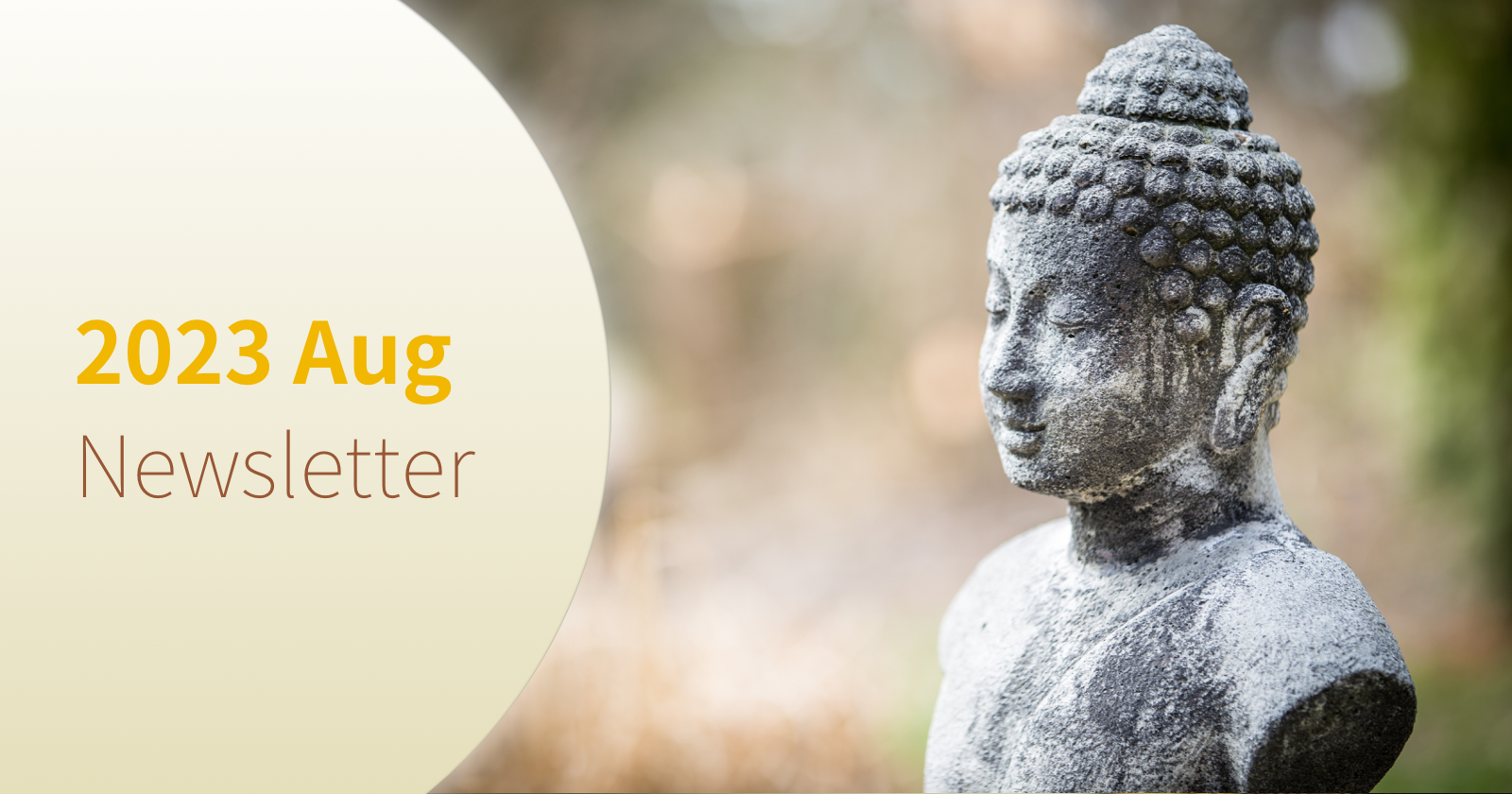 This month we will recap on the Family Retreat and the Educators' Retreat, and continue with our regular Friday Night Practices and Sunday Day of Mindfulness at Lotus Pond Temple. We are learning to make mindfulness our way of life, enjoying the beauty around us, and deepening our practice day by day.
Event Review
Family Retreat
The Family Retreat was held from July 19th to 23rd, and concluded successfully. On the last day, the monastic community and friends gathered together in the meditation hall for the ceremony of transmitting the Five Mindfulness Trainings. Young friends also performed the ceremony of transmitting the "Two Promises".
During the Q&A session at the retreat, a young fellow asked the monastics how to deal with stress, and another asked how Lotus Pond Temple transformed from an individual into a monastic community. Young people today are truly remarkable.
Here is a video of the monastics singing with children.
Educators' Retreat
Our teacher, Zen Master Thích Nhất Hạnh, believes in the immense value of teachers and their profound impact on students. On August 2nd to 6th, we held a special meditation retreat for teachers and education professionals. On the fifth day, we were fortunate enough to have Thấy Pháp Khâm giving us a Dharma talk online from Thailand.
You can see more photos in the following two Facebook posts:
Upcoming Activities
Friday Night Practices (2023 Aug / Sep)
In our Friday night practice session, in addition to singing meditation, sitting meditation, walking meditation, and Dharma sharing, we continued reading "The Heart of the Buddha's Teaching" by Zen Master Thích Nhất Hạnh.
Here is the schedule:
For those interested, please register here for the online sessions.
To register for the offline sessions, please visit our website on the Monday of that week.
Sunday Day of Mindfulness
Sunday Mindfulness Practice Day is mainly led by the AIAB monastic to integrate mindfulness into our daily lives. Through a series of mindfulness practice activities, we can enjoy the happiness of being present in the moment. In addition, practicing together as a sangha is an enjoyable experience and it strengthens our practice.
For those interested, please visit our website and choose the event for the corresponding weekend to register. If the registration form is not available, you can also send an email to aiab@pvfhk.org.
Video Clip Recap
We have edited the footage of the Mindfulness Music Concert during the Zen for 1000 Carnival held on June. They are all uploaded to the Plum Village HK Youtube channel for you to enjoy.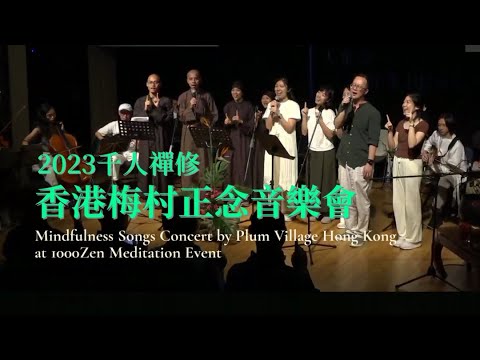 Breathe and Smile 🙏
Plum Village Hong Kong