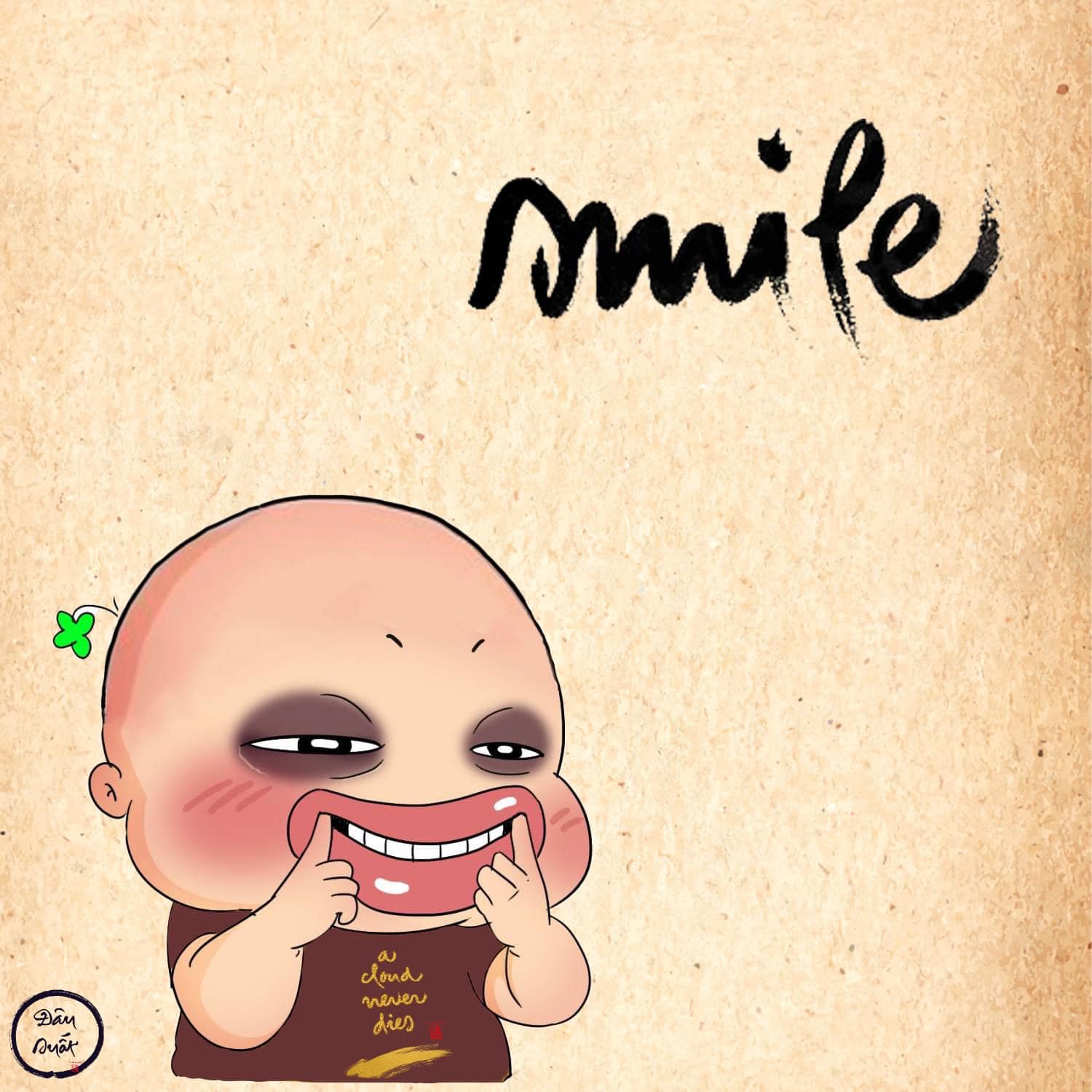 This month we will review the Rose Festival and Paravana Ceremony (closing ceremony of 3 months Rain Retreat) happened in August, introduce our usual practice schedule, and the Body-mind Wellbeing Retreat.
Make Smiling An Exercise – Thich Nhat Hanh.
We are learning to practice with mindfulness and to make smiling a practice to feel at ease.
Past Events
Rose Festival
Plum Village Hong Kong held the Rose Festival on Aug 20, 2023, inspired by Thấy Thich Nhất Hạnh's experience in Japan. Around 150 friends attended, celebrating the parental love. Activities included book readings, songs, and love letters. Each participant received a pair of roses.
For more details, refer to this Fb post.
Paravana Ceremony (closing ceremony of the 3-month Rain Retreat)
Paravana Ceremony marked the end of the three-month Rain Retreat for Plum Village monastics. The monastics would then have 10 days off, with Lotus Pond Temple and Bamboo Forest Monastery do not have any schedule nor activities. Regular activities resume on Sep 7, 2023.
For more details, refer to this Fb post.
Upcoming Events
Friday Night Mindfulness Practice (2023 Sep / Oct)
In our Friday night practice session, in addition to singing meditation, sitting meditation, walking meditation, and Dharma sharing, we continued reading "The Heart of the Buddha's Teaching" by Zen Master Thích Nhất Hạnh. Bi-monthly Theme: In the Heart of the Buddha's Teaching – 2
Here is the schedule:
For those interested, please register here for the online sessions.
To register for the offline sessions, please visit our website on the Monday of that week.
Wake Up Monday Night Practice (2023 Sep / Oct)
We are thrilled to invite you to the upcoming MNP (Monday Night Practice) events at the Flower Market. These sessions are open to participants at all levels and provide a wonderful opportunity for you to enjoy meditation and explore teachings from Plum Village. Together, we embark on a journey of self-discovery and inner peace. Save the following dates in your calendar:
Sep 25th, 7pm – 9pm, Mong Kok Flower Market
Oct 9th, 7pm – 9pm, Mong Kok Flower Market (for those who have joined the MNP before)
Oct 23th, 7pm – 9pm, Mong Kok Flower Market
Registration is required for joining the practice. We will open the registration one week before the event day. Please stay tuned for the Wake Up HK Fb page.
Sunday Day of Mindfulness
Sunday Day of Mindfulness is led by AIAB monastics to integrate mindfulness into daily life. Through a series of mindfulness practice activities, we can enjoy the happiness of being present in the moment. In addition, practicing together as a sangha is an enjoyable experience and strengthens our practice.
Every Sunday 9:30am – 4:00pm, Lautau Island, Lotus Pond Temple
After the summer retreat, the monastery will have a 10-day off period. On September 3rd, Sunday, the mindfulness day will not be open to the public.
Regular activities are resumed on September 10th, with more details here. Participants can register on the website.
If the registration is close, you can also send an email to aiab@pvfhk.org.
Body-mind Wellbeing Retreat
Our teacher Thich Nhat Hanh has outlined a five-step transformation process, including accepting, embracing, looking deeply, and understanding. In the retreat, we will learn teaching and practice mindfulness to cultivate peace and happiness. We will enjoy the beautiful nature together, listen to Dharma talks, and share in small group, in order to live fully in the present moments and deal with negative emotions, making our presence a gift to ourselves and others.
Date: Oct 19 – 23
Theme: Transformation and Healing
Target: For adult who wants to learn and practice mindfulness to calm their body and mind, to cope with challenges, and to transform and heal difficulties that they have faced in life.
Details are available on the Body-mind Wellbeing Retreat page.