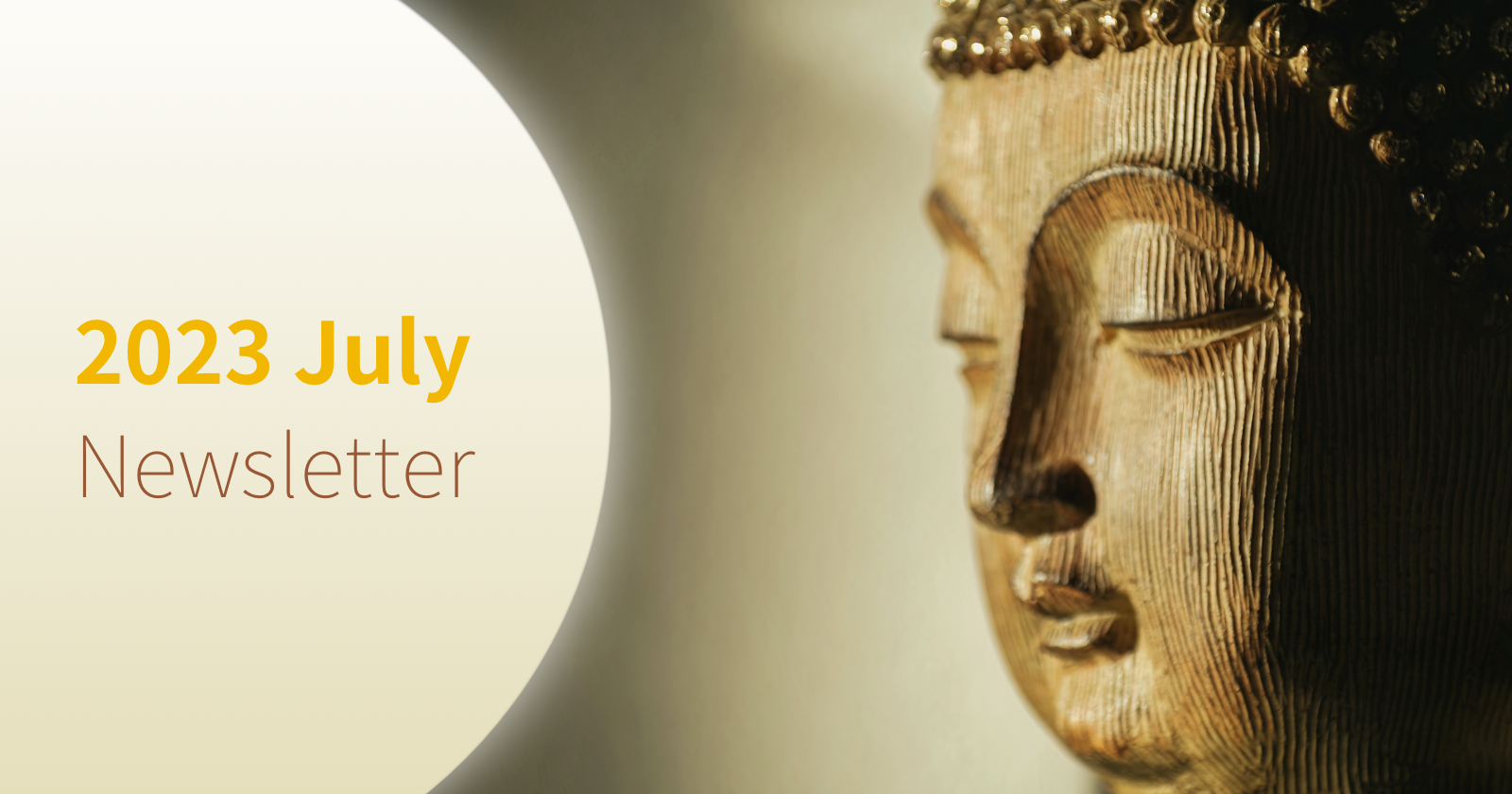 We have a series of events this month, including mindfulness practices and themed meditation retreats. Join us to learn how to cultivate mindfulness energy and engage in meditation. We hope to provide you with a sense of the beauty of life and inner peace, making your life more free, peaceful, and joyful.
Current Events:
Friday Night Mindfulness Practice (2023 July/Aug)
Time: 1st and 3rd Friday of July and Aug
Bi-monthly Theme: In the Heart of the Buddha's Teaching
In The Heart of the Buddha's Teaching, Thich Nhat Hanh brings his gift of clear and poetic expression to an explanation of the Four Noble Truths, the Noble Eightfold Path, and other basic Buddhist teachings. Thich Nhat Hanh's extraordinary contribution to Buddhism and to life is the way he makes these teachings and practices accessible to everyone, showing us how the very suffering that is holding us down can be the path to our liberation.
Weekly Sunday Day of Mindfulness
Time: Every Sunday 9:30 – 16:00
Sunday Day of Mindfulness (DOM) is mainly facilitated by the monks and nuns of AIAB with the intention to bring the practices of Buddhism into daily life. It is a day for us to experience the happiness of the present moment simply by having a series of mindfulness practice activities. The mindfulness practice will help us to become more focused and attentive in our daily life. Practicing together is indeed very happy and enjoyable!
"Cultivating Happiness and Harmony in Families" 2023 Summer Family Retreat
Date: 2023 July 19 – 23
The retreat aims to teach the teachings of the Buddha on cultivating peace and harmony in families. Participants will practice mindfulness in their daily activities and appreciate the beauty of nature surrounding them. The retreat includes dharma talks and sharing sessions on living in the present moment and fostering togetherness. These activities aim to cultivate peace and harmony within families. The retreat welcomes families with or without children.
"Cultivating Peace and Happiness in Education" 2023 Retreat for Educators
Date: Aug 02 – 06
Registration linkage will be open on June 21, 2023 18:00
The theme of the retreat is Cultivating Peace and Happiness in Education. This retreat is open to those who are involved in teaching and training, including teachers, school counselors, and those involved in teaching. Teaching is an exciting field, where transmitting and exchanging of knowledge have inspired many generations, bringing peace and happiness to teachers and students alike. Yet it is also quite exhausting, with heavy teaching workloads. So this retreat aims to give teachers and educators a chance to rest and also reflect on their work and daily lives.
Breathe and Smile 🙏
Plum Village Hong Kong